Location:
Chichester Canal, UK
Status:
Completed
Client:
Floating Homes Limited
Scale:
1 bed floating house (50sqm)
Constraints:
Floating on Chichester Canal
Budget:
£180k
Scope of Works:
Design and Executive Architect, Constructed as a Design and Build contract
The Chichester
Floating Homes Limited (a specialist floating construction company) engaged Baca Architects to develop their range of floating homes, now inhabiting waterways across the UK.
Inspired by narrow boats and canal living, the 'Chichester' model provides a split-level, open-plan residence, creating a spacious and luxurious interior. Generous full-height windows provide views and access to water level, allowing residents to enjoy all the benefits of a waterside lifestyle.
This innovative mode of construction and living has won many awards. The floating home is seen as having potential for solving the housing crisis and creating beautiful residential communities on otherwise inaccessible sites.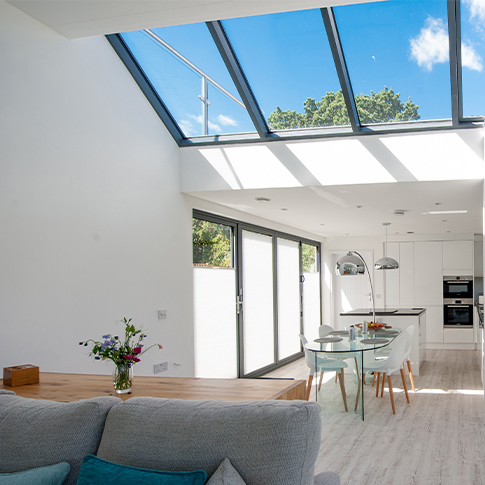 Click the button below to see more projects of this type at the 'Floating Homes Limited' website: