New E-Magazine: Property Flood Resilience
Out this week, the newly updated version Mary Dhonau's E-Magazine 'Property Flood Resilience', is now available online. The magazine highlights the real value of the practical steps people can take to reduce the impact of flooding on their homes and businesses. You can find the magazine at the link below: https://edition.pagesuite.com/html5/reader/production/default.aspx?pubname=&pubid=b3dddc3f-8c89-4711-86f3-4f0f9ce9a713
​Baca's retrospective in Dezeen
Baca Architects have been featured in Dezeen as part of their x MINI Living video series. This retrospective explores the "Aquatecture" of Baca Architects, which includes plans for floating houses, villages and even a Grand Prix track. This article highlights Baca's interest in research and innovation which has driven the practice to its current position as one of the most innovative architectural practices in the UK. To watch the video, click on following link https://www.dezeen.com/2017/06/09/video-baca-architects-floating-architecture-homes-movie/ ​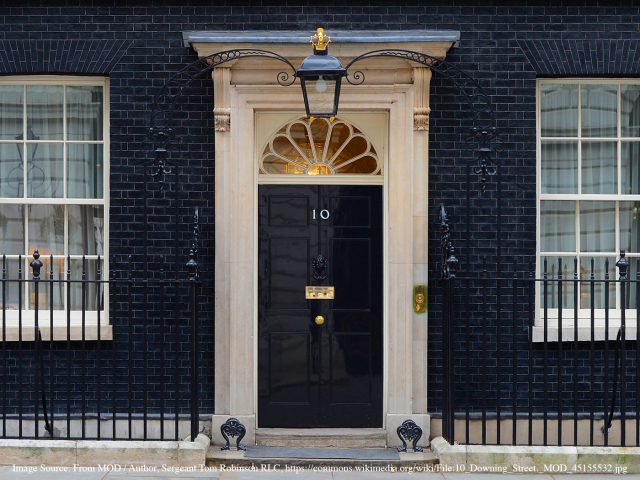 ​New Role for Baca Director at No. 10
Richard Coutts attended the inaugural meeting of the Floods Advisory Group at N° 10, Downing Street last week, chaired by minster's Andrew Percy MP, Minister for Local Growth and the Northern Powerhouse and Dr Therese Coffey MP, Parliamentary Under Secretary of State. The National Flood Resilience Review sets out the Government's commitment to develop and pilot a new model of self-financing investment, which is intended to increase local flood resilience and enhance urban regeneration. The Advisory Group will now establish a framework in order to establish these objectives and will report back to Government over the forthcoming months. Sheffield has been identified as the pilot scheme. ​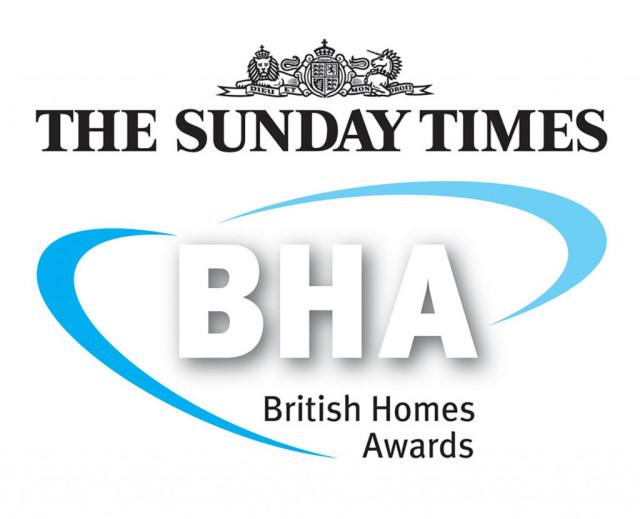 ​Baca Architects shortlisted for the 2016 British Homes Awards
Baca Architects is shortlisted for this year's British Homes Awards. The shortlist was judged by a high-profile jury chaired by Robert Adam of ADAM Architecture. It included AJ editorial director Paul Finch, Jo McCafferty of Levitt Bernstein, BRE chief executive Peter Bonfield and architect Lynne Sullivan. The annual awards, is backed by the Sunday Times. Read more about it here https://www.architectsjournal.co.uk/news/finalists-named-in-british-homes-awards-flood-resistant-house-contest/10009716.fullarticle ​
​BD Architect of the Year Awards 2016 - Finalist
With a record number of entries, from small practices through to large commercial firms, BD Architect of the Year Awards announced the shortlist for 2016. With great excitement, Baca Architects has been shortlisted amongst the finalists for the category Individual House of the Year, again! Link to the website http://awards.bdonline.co.uk/2016-shortlist/ The 12th edition of the awards is set to be bigger and more exciting than ever. They will take place on 9 March 2016 at London ExCeL's Platinum Suite in collaboration with Ecobuild , the leading exhibition for the construction and energy market. The awards will be held on the evening of Ecobuild's Architecture day, creating one of the largest gatherings of architects in the UK. This new combined offering creates a valuable and unique opportunity for the most innovative and established practices to meet, celebrate and do business. ​
​Official book launch at Florence Hall, RIBA
Robert Barker and Richard Coutts are hosting an exciting book launch event in the prestigious Florence Hall at the Royal Institute of British Architects on the 9th of February 2016. This will celebrate the completion and publication of their new book 'Aquatecture: Buildings and cities designed to live and work with water' and is a chance to say thank you to all of the patrons, supporters and contributors who have been involved over the last 10 years. If for some reason you have not received your invite please e-mail Valentina who will help (vfranconi@baca.uk.com) ​
During the UK's most recent floods we have been inundated with enquires from news agencies from across Europe asking whether the threat of water can be mitigated. We believe it can, but only through an integrated approach that makes space for water alongside resilience and traditional defences. A home for the flood resilient property showcase has been found at the BRE innovation park. Baca are now working with the BRE and industry experts to deliver this demonstration for the end of 2016. After 2 years of writing and preparation 'Aquatecture: Buildings and cities designed to live and work with water' by Baca Directors' Robert Barker and Richard Coutts (consisting of 50,000 words with over 500 illustrations) has gone to print. The book brings together over 10 years of research by the authors with exciting case studies from around the world. Early reviews have been very positive. "This book will make a fascinating read for all those concerned with planning, architecture, design and engineering… by turning water into an opportunity rather than a risk." Professor Chris Zevenbergen, UNESCO-IHE "Aquatecture is an exciting contribution to the growing body of literature on how applying water-conscious design allows us not just to live with water, but to thrive with water.' Elizabeth C. English, University of Waterloo School of Architecture, Cambridge, Ontario, Canada "This book is an important contribution to meeting the challenges that climate change is providing to the built environment as it encourages new developments to be resilient, sustainable and attractive." Dr Stephen Garvin, Director, BRE Centre for Resilience "Defra wants to see more resilient places, where local people have the ability to reduce, prevent and cope with floods. This book can help professionals in the construction world understand what can be done to help this happen." Robbie Craig, Defra Policy Official Please follow links to our book and recent news http://www.ribabookshops.com/item/aquatecture-buildings-and-cities-designed-to-live-and-work-with-water/81927/ Water Lane, a recently complete elevated house in Oxfordshire:https://www.youtube.com/watch?v=vVF65N_PqvU ​
​Press call for architects ideas
Baca directors, Robert Barker and Richard Coutts, have again been giving their time to advise the press on solutions to flooding. With all the doom and gloom it is important to remind people that there are solutions out there. Robert was asked to represent the RIBA for a Radio 5 live debate in York, whilst Richard presented on German TV channel RTL amongst others. Important points that they both made were that there is a range of flood-proof building typologies to cope with different levels of flooding (illustrated). These range from avoidance, through to flood resistance, resilience and floating or amphibious. They also made the point that the new British Standard BS 85500 on flood resilience, which was released in 2015, needs to be supported through Building Regulations and applied to works to existing properties as well as new ones, if it is to be more widely adopted. https://shop.bsigroup.com/ProductDetail/?pid=000000000030299686 ​