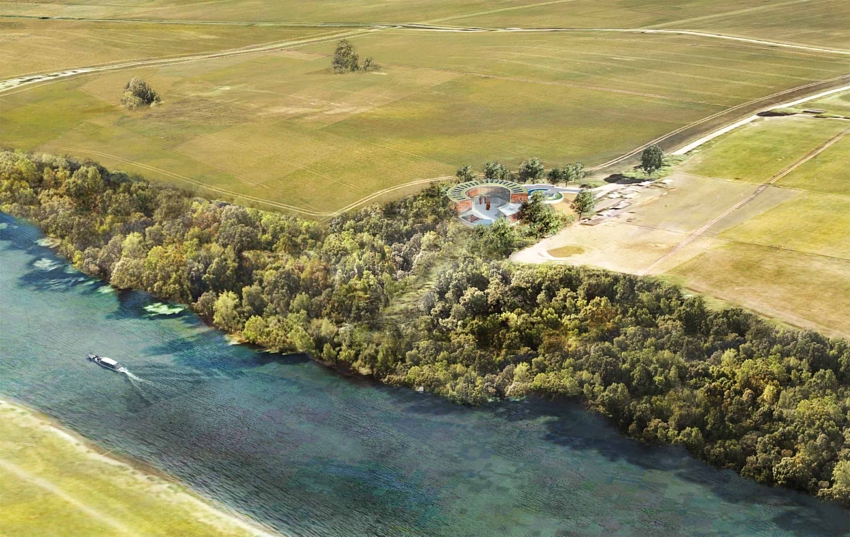 River View
Location: Nottinghamshire, UK Status: RIBA Stage 2 Scale: 6-bedroom house,
Constraints: Green belt; NPPF Paragraph 55 House
An exceptional Passivhaus house, high quality in design and ultra-low in energy use, is proposed on a site near the River Trent. Located within the Greenbelt, near the top of a steep hillside high above the floodplain, the detached dwelling is conceived as harmonious with its environment, touching lightly on the ground and using natural energy sources to reduce its environmental impact. Surrounded by trees on a steep wooded verge, the house would only be visible in glimpses thorough the foliage, aiding privacy and reducing its visual impact on the surrounding area.