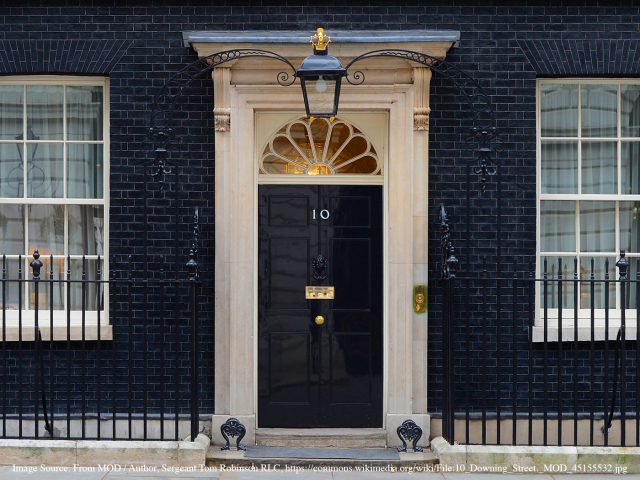 ​New Role for Baca Director at No. 10
Richard Coutts attended the inaugural meeting of the Floods Advisory Group at N° 10, Downing Street last week, chaired by minster's Andrew Percy MP, Minister for Local Growth and the Northern Powerhouse and Dr Therese Coffey MP, Parliamentary Under Secretary of State. The National Flood Resilience Review sets out the Government's commitment to develop and pilot a new model of self-financing investment, which is intended to increase local flood resilience and enhance urban regeneration. The Advisory Group will now establish a framework in order to establish these objectives and will report back to Government over the forthcoming months. Sheffield has been identified as the pilot scheme. ​
​Flood Resilient Housing forStratford-upon-Avon
Baca Architects have been appointed to design a flood resilient housing scheme of 12 units for a derelict flood prone site off the A3400 into Stratford-upon-Avon.Based loosely on our conceptual designs for a Flood Resilient Housing Scheme, commended by the Times Newspaper, the proposals bring together several strands of our flood mitigation research in a masterplan, using design and flood resilient house typologies, to create a unique, forward looking strategy, which will allow development to take place on this existing flood risk site.With views from the site across the river Avon, to the historic town centre conservation area, Baca Architects propose that the scheme demonstrates sensitive and high-quality design. The development will create a collection of two and three storey town houses arranged in a series of terraces and mews settings.Having had positive initial conversations with both the Environment Agency and the town planners, Baca hope to develop the site in 2017 and create an exemplar, transferable model for housing schemes on other flood risk sites. In addition it will provide a solution to currently undevelopable, disused flood risk sites that can be found in towns and cities around the country.Director Richard Coutts said: "This is a great opportunity to demonstrate affordable flood resilience. The Straford-upon-Avon scheme will be an affordable and scalable template for developments on flood risk sites that can be replicated across the UK." ​
With their expertise in flood mitigation Baca Architects have developed proposals for a new gateway tower building on a strategic development site near Wembley that currently suffers from flood risk issues. The under used site is directly opposite a mainline railway and underground station with a tributary of the Brent river running through the middle of the site. Currently there is no public access and proposals will look to provide strategic new public routes across the site and open up the landscape around the river for public enjoyment and create more sustainable natural habitats for local wildlife. To develop a scheme that puts both the development and the river flood plain on an equal weighting Baca Architects have employed innovative flood mitigation techniques to the landscape and suggested low-risk ground floor uses while protecting the most vulnerable residential uses above. Proposals explore a mixed-use scheme with car parking, commercial, public spaces and 60 residential units. Options explore several different ways to open up the site to create a unique conversation between the new towers and the river landscape below.
Integrated Masterplan for Littlehampton
In collaboration with GL Hearn Baca were asked to look into the potential for the future expansion opportunities to support the growth of the West Sussex town of Littlehampton. Baca carried out initial feasibility studies on over 30 sites to determine the most suitable opportunities. From the 30 sites 8 sites were considered potentially suitable to deliver the 1000 home strategic objective of the Littlehampton Economic Growth Area. Following identification of suitable sites a coordinated and integrated strategy was implemented to create sustainable development and infrastructure able to support the economic growth targets. Due to the potential for flooding in and around Littlehampton Baca Architects strategic specialism in flood mitigation solutions to create safe new development was drawn on to provide a coherent and feasible framework for future development. The new development will not be fully defended and Makes Space for Water by retaining effective flood plain across the site where suitable. The proposals include flood resilient homes, flats over car parking that will be allowed to flood in extreme flood events and elevated mixed-use schemes.
Luxury Home Begins On-site
Work has begun on-site for a high-end home in an attractive area in north of England. The five-bedroom residence will combine energy-saving technology with top-of-the-range luxury living. The four-storey home, featuring a sizeable basement, will include a home cinema, games room, dressing room and jacuzzi in its 7,000sqft of living space. Clad in Ashlar stone and designed to meet CfSH Level 4, this opulent home will boast high-performance double-glazing, natural ventilation, under floor heating and Photovoltaic solar slates. The landscaped garden includes stone and lawned stepped terraces, reminiscent of an amphitheatre, with an attractive water feature cascading down its centre. ​
Brook Street Ready For Resilience
Baca's Brook Street flood-resilient home is close to completion and will be ready to welcome it's family-owners in time for Christmas. The main structure has been completed with finishing touches to the interior and landscape now underway. The elevated building, located in an historic Oxfordshire village, is situated next to a brook that can flood during periods of heavy rain. During a flood, water is conveyed underneath the house, yet in dry periods its elevated nature means the house appears to float above the surrounding wildflower meadow. The sculpted landscape enables water storage and provides a gradual warning of an approaching flood. The family home is low in profile and simple in form with a nod to converted barns in the area; the series of interlocking buildings, clad in timber, glass and steel, provide open-plan living space that also manages to maintain the intimacy of separate rooms. ​