​104 Bedroom hotel in South Yorkshire
Baca have commenced designs for a new eco-friendly hotel and spa resort in South Yorkshire. The Tyram Lakes Hotel and Spa will offer a unique luxury experience where visitors get back to nature in a resort that will minimize its impact on the environment. The hotel is being considered with several site-specific renewable power and heat generation systems and will be 70% off grid. The resort will form a completely closed water system without connection to mains water. Director Richard Coutts said: "We are creating a hotel that is good for you and for the environment. It makes me feel good." The hotel provides 104 luxury rooms, fine dining restaurant, conferencing and meeting facilities, pool, superior spa and state-of-the-art gym, and picturesque party and wedding venue. Suites and a top floor bar provide panoramic views of the lakes and countryside beyond. Conferencing in the countryside will be a perfect space to free the mind and think those big ideas. The spa will feature an outdoor, and indoor swimming pool, six treatment rooms, and deep relaxation spaces. Guests will also be able to enjoy wild swimming in the lake. ​
​Baca's retrospective in Dezeen
Baca Architects have been featured in Dezeen as part of their x MINI Living video series. This retrospective explores the "Aquatecture" of Baca Architects, which includes plans for floating houses, villages and even a Grand Prix track. This article highlights Baca's interest in research and innovation which has driven the practice to its current position as one of the most innovative architectural practices in the UK. To watch the video, click on following link https://www.dezeen.com/2017/06/09/video-baca-architects-floating-architecture-homes-movie/ ​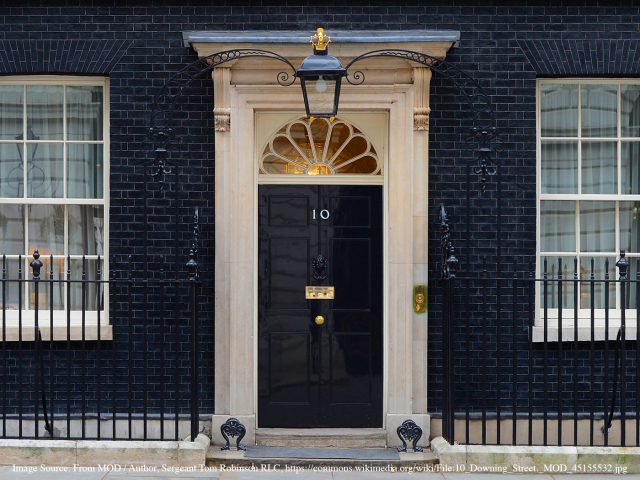 ​New Role for Baca Director at No. 10
Richard Coutts attended the inaugural meeting of the Floods Advisory Group at N° 10, Downing Street last week, chaired by minster's Andrew Percy MP, Minister for Local Growth and the Northern Powerhouse and Dr Therese Coffey MP, Parliamentary Under Secretary of State. The National Flood Resilience Review sets out the Government's commitment to develop and pilot a new model of self-financing investment, which is intended to increase local flood resilience and enhance urban regeneration. The Advisory Group will now establish a framework in order to establish these objectives and will report back to Government over the forthcoming months. Sheffield has been identified as the pilot scheme. ​
​Dover Waterfront Masterplan Win
Dover District Council, in partnership with the Port of Dover and a number of local land and property owners, have appointed Baca Architects, with an expert consultant team, to develop a planning and regeneration framework for the wider Dover Waterfront area. Baca Architects are lead designer for the overall masterplan and are working in collaboration with the Olympic Park design team at LDA, who are leading the route corridor studies. A core objective is to improve the connections and the public realm from Dover Waterfront to the Maison Dieu (Dover Town Hall) and Dover Priory railway station. Part of this strategy will be to propose solutions, which reduce the severance caused by the A20, already being enhanced by the Port Authority with junction and underpass improvements. Together with improving the existing connections, the new proposals will also enhance the connections between Dover's main historic assets, Dover Castle and the Western Heights. Tim Ingleton, Head of Inward Investment at Dover District Council, stated that: "The vision for this key part of Dover is to create a more welcoming, contemporary image that better connects people and places whilst retaining the distinctiveness for which Dover is world renowned." Barbara Buczek, Director of Corporate Development at Port of Dover, said: "The Port is committed to delivering Dover Western Docks Revival, that includes an exciting waterfront transformation that will be a catalyst for creating Destination Dover. Ensuring that the local benefits of this major opportunity are maximized through additional masterplanning, to improve connectivity, is a further demonstration of our commitment to deliver for Dover." The core consultant team comprises WSP Parsons Brinckerhoff, Baca Architects and LDA Design, who are supported by Bilfinger GVA and Currie & Brown. Baca Director, Richard Coutts, said " This is a great coup for the practice and we have some very exciting strategic and architectural propositions to help re-energize this historic and cultural frontline to Europe" ​
​Tyram Lakes Hotel, Spa and Resort
Planning permission has been granted for the development for a luxurious lakeside leisure resort in Hatfield, south Yorkshire, which will eventually include 200 eco lodges plus a boutique 110-bedroom spa hotel.Located in the heart of the Humberside Peatlands, Hatfield Moor and the National Nature Reserve, the Tyram Lakes Hotel, Spa & Resort will deliver a unique development of avant-garde floating architecture set within 65 acres of lakes and surrounded by 100 acres of natural woodlands.Doncaster Metropolitan Borough Council approved the application on 8th December 2016 to build the unique green resort; commencing with the first phase of 50 eco lodges, which will all be constructed from timber and incorporate the latest environmentally-friendly technologies providing a tranquil escape in a beautiful natural habitat.Daulton Byfield, managing director of Rothgen, says: "The Tyram Lakes Hotel, Spa & Resort will be the first of its type in the UK. We are planning to invest around £25 million to create a first class eco holiday village where visitors can relax amongst nature and enjoy a quiet break from hectic modern life".Baca Associate, Andrew Scrace, adds: "The scale and ambitious nature of the plans will ensure the resort is one of the most luxurious, fun and relaxing holiday destinations in Europe. This green development will be as sustainable as its currently possible to build and be an exemplary case study for other developers. We are thrilled to be involved in such an exciting, forward looking, project." ​
​Flood Resilient Housing forStratford-upon-Avon
Baca Architects have been appointed to design a flood resilient housing scheme of 12 units for a derelict flood prone site off the A3400 into Stratford-upon-Avon.Based loosely on our conceptual designs for a Flood Resilient Housing Scheme, commended by the Times Newspaper, the proposals bring together several strands of our flood mitigation research in a masterplan, using design and flood resilient house typologies, to create a unique, forward looking strategy, which will allow development to take place on this existing flood risk site.With views from the site across the river Avon, to the historic town centre conservation area, Baca Architects propose that the scheme demonstrates sensitive and high-quality design. The development will create a collection of two and three storey town houses arranged in a series of terraces and mews settings.Having had positive initial conversations with both the Environment Agency and the town planners, Baca hope to develop the site in 2017 and create an exemplar, transferable model for housing schemes on other flood risk sites. In addition it will provide a solution to currently undevelopable, disused flood risk sites that can be found in towns and cities around the country.Director Richard Coutts said: "This is a great opportunity to demonstrate affordable flood resilience. The Straford-upon-Avon scheme will be an affordable and scalable template for developments on flood risk sites that can be replicated across the UK." ​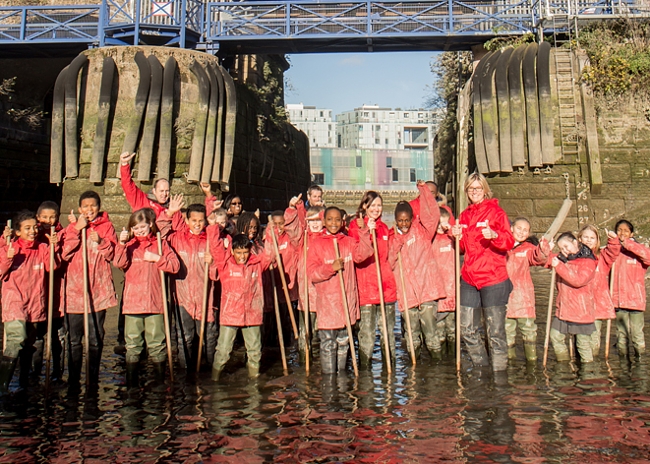 We're creating smarter ways of living, working and playing to create future-proofed aquatecture /architecture full of life, vitality and joy to meet the challenges of modern life, such as increased density, climate change, connectivity and flood risk.
Interaction at ground level and above is planned as part of the public realm.
Sustainable strategies and high environmental performance deriving from our research underpin our work. Our teams have successfully overcome complex planning constraints such as heritage, flood risk and contamination issues to create exemplary projects.
​