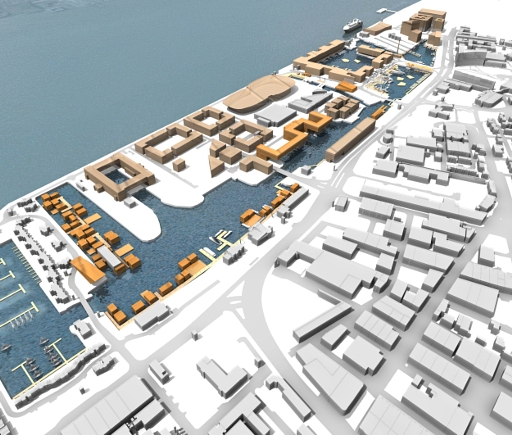 Liverpool Docks
Location: Liverpool, UK, Scale: 50Ha (37Ha water)
As a dynamic and agile practice, backed by internationally recognised research, Baca were approached by British Waterways to develop the UK's first waterspace planning framework for Liverpool Docks, a UNESCO World Heritage Site.
WATERSPACE PLAN
Waterways Renaissance
Liverpool's 250 year old South Docks, a UNESCO World Heritage Site, is the location of Liverpool's 'Waterspace Strategy' for a mixed-use redevelopment of the historical waterways and docks and is the UK's first masterplan developed specifically for water. Working with over 20 stakeholders, Baca's determined and innovative approach unlocked the development potential of the site as a new destination for the city's residents.
Waterspace Strategy
Covering an area of 50 hectares, including 37 hectares of water, the site consists of 10 docks; seven of which are within the UNESCO World Heritage site. The strategy creates three distinct zones, a 'culture' zone for events, a 'mixed-use' zone containing a floating water park and floating homes, plus a 'leisure and aquatic' zone featuring a new footbridge and marina.
This strategy was developed as a guide to inform any future development of the water space within the South Docks. It seeks to transform the docks into a vibrant cultural centre, extending from Canning Dock in the north, to Brunswick Dock in the south.
Award winning
Baca received the award for 'Masterplanning and Strategy' at the national Water Renaissance Awards.
Long-term Revival
The Waterspace Strategy is a comprehensive and long-term plan to breathe new life into the once great Liverpool Docks. Unlike other water strategies, the Liverpool South Docks is conceived as a masterplan on water. It considers all aspects of design including, 'water use', floating and fixed infrastructure, 'water plots', phasing and integration with land based development.
Realisation of the plan will transform this part of Liverpool and provide a stable long-term structure for investment opportunity. Such an approach is readily transferrable to any dock network globally to stimulate opportunity and investment.
"BACA has worked closely with our key stakeholders during the last 18 months, to develop an innovative and sustainable strategy to guide future developments within this wonderful historic docks system. There is so much potential and this strategy really pinpoints what we could see developed in the docks in the future."
Julie Sharman, head of enterprise, Canal & River Trust
"These are exciting proposals, which will play an important part in the future development of the south docks. The city's waterfront is one of our greatest assets and we want to develop it to its full potential. This strategy lays out the blueprint for how, working together, we can achieve that."
Liverpool City Council's Cabinet Member for Regeneration, Councillor Malcolm Kennedy.