​Big announcement coming soon
Baca Architects and Craft: Pegg Landscape Architects have won a major UK competition of national importance. It's very different to what we're best known for plus it's funded by the Chancellor. More news coming soon. ​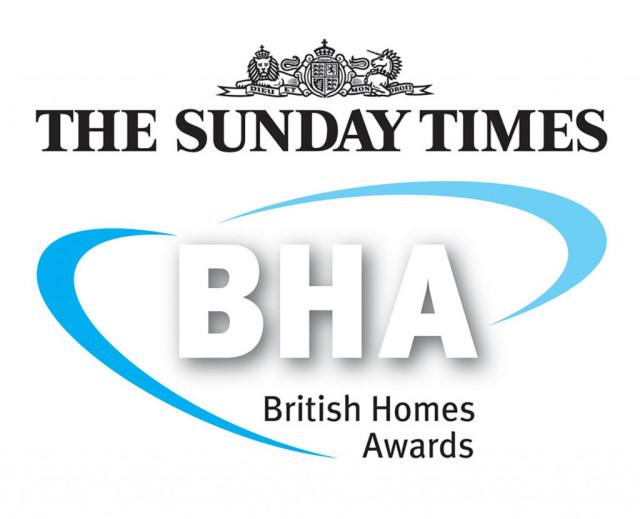 ​Baca Architects shortlisted for the 2016 British Homes Awards
Baca Architects is shortlisted for this year's British Homes Awards. The shortlist was judged by a high-profile jury chaired by Robert Adam of ADAM Architecture. It included AJ editorial director Paul Finch, Jo McCafferty of Levitt Bernstein, BRE chief executive Peter Bonfield and architect Lynne Sullivan. The annual awards, is backed by the Sunday Times. Read more about it here https://www.architectsjournal.co.uk/news/finalists-named-in-british-homes-awards-flood-resistant-house-contest/10009716.fullarticle ​
​BD Architect of the Year Awards 2016 - Finalist
With a record number of entries, from small practices through to large commercial firms, BD Architect of the Year Awards announced the shortlist for 2016. With great excitement, Baca Architects has been shortlisted amongst the finalists for the category Individual House of the Year, again! Link to the website http://awards.bdonline.co.uk/2016-shortlist/ The 12th edition of the awards is set to be bigger and more exciting than ever. They will take place on 9 March 2016 at London ExCeL's Platinum Suite in collaboration with Ecobuild , the leading exhibition for the construction and energy market. The awards will be held on the evening of Ecobuild's Architecture day, creating one of the largest gatherings of architects in the UK. This new combined offering creates a valuable and unique opportunity for the most innovative and established practices to meet, celebrate and do business. ​
News of Baca's recent awards has attracted international recognition with exciting commissions for work in Belgium, Dubai and Doncaster. Media attention has also been growing with recent coverage in France and Germany as well as closer to home. In 2014 Baca won the AR/MIPIM future masterplanning award. This has lead to commissions in Belgium and the UK. In 2015 Grand Designs revisited the Amphibious House to see the final finished building in all its working splendour. In 2015 Baca won the NLA award for ideas to tackle the housing crisis. This has lead to an invitation to design a floating village in Dubai, which the team are currently working on with ARUP international. ​
On Drawing Crowds, At The V&A and RIBA for ICAM
This month, the V&A and the RIBA will be hosting a symposium for the UK and Ireland group of the International Confederation of Architectural Museums (ICAM). The event will discuss ways of getting people thinking about architecture, new architectural enterprises for museums and how to think creatively about helping the public to interact with museums' architectural collections and archives. Professional Illustrator and Baca Director, Richard Coutts, will be sketching live and speaking about the value of drawing, and how it can be used as a tool for raising awareness amongst the general public, private clients and in public consultations. The symposium is aimed at all members of ICAM-UKI, international members of ICAM and other museum or heritage professionals working with architectural collections, offering the opportunity to connect with colleagues across a range of architecturally engaged institutions. Delegates will attend a drinks reception and a private view of the recently launched Philip Webb (1831-1915) exhibition. Drawing on the unparalleled collection of drawings and archives of the V&A and RIBA, the display brings together Webb's diverse projects and his roles as architect and designer. ​
​Tonight: Grand Designs Revisits The Amphibious House, 9pm C4
One year on from the original show, Kevin McCloud returns tonight to discover what has happened with one of the most ambitious Grand Designs ever – the UK's first Amphibious House.The fully completed building is revealed to the cameras and put through its paces to find out if it floats. The owners of this remarkable residence show how they have settled into their stunning and distinctive home. The couple's dream of living in a flood-prone location with strict planning constraints was made possible by the construction the UK's first amphibious house – a building that rests on the ground on fixed foundations but, whenever a flood occurs, rises up in its dock and floats there buoyed by the water. You can catch the story of this pioneering building, see how it has progressed and watch new landmark events since its completion tonight at 9pm on C4. ​