Case Study: Underwater Tourism: Western Australia
On the coast of Western Australia, the city of Busselton awaits the arrival of a 3,000-ton whale made of concrete and steel, breaching from the depths of the Indian Ocean.
The leviathan is part of a marine observation center, the Australian Underwater Discovery Centre, a project that cost 30 million Australian dollars, about $23 million, and was designed by Baca Architects and Subcon, a marine contractor. Situated at the end of the Busselton Jetty, a city attraction, it will be Australia's largest natural marine observatory when it opens in December 2022.
The multilevel structure, which will offer art and science exhibits while allowing visitors to marvel at life beneath the surface of the ocean, is the latest example of a new rush of developments steadily cropping up around Australia's coastline to entertain locals and draw international visitors.​
Coastal developments in Australia are nothing new. Beach culture is part of the national identity, and more than 80 percent of the country's population resides in coastal zones. But population growth has led to an uptick in coastal projects, and experts say the pandemic is only accelerating the trend.
After years of lagging, commercial development is picking up, said Mark Coster, head of capital markets for the Pacific at CBRE, a commercial real estate analysis firm.
"Over the last few years, there's been significant infrastructure spend along the coasts, and that's been spurred by population growth and a lack of spending for much of the last decade," he said.
That is certainly the case in Busselton — a city of 40,000 about two and a half hours south of Perth. It has steadily grown and is expected to be one of the country's hottest property markets. Development has followed suit: The marine center, an airport expansion, arts center, open-air market, a Hilton Hotel and a shoreline project are all under construction.
​
The whale-like structure will be opposite the existing observatory, which struggled to accommodate the 700,000 visitors it received on average in the years before the pandemic. Rather than remove the old observatory, officials will turn it into a working science lab and ocean conservation education center.
"This new center is an investment in our local community, and hopefully we'll be able to share it with people from around the globe soon," said Lisa Shreeve, chief executive of Busselton Jetty. "There's something here for everyone."
Through strict lockdowns, Australia has managed the pandemic well, with lower Covid-19 infection and death rates than many comparable developing countries, according to a report released in December by McKinsey & Company. "Its economic downturn during the pandemic has also been less pronounced than in many comparable economies," the report said.
But that hasn't stopped migration shifts, especially the growing attraction of leaving major cities for coastal enclaves. On the East Coast, both Sydney and Melbourne registered population losses last year as people flocked to coastal and regional towns, seeking solace and space.
"Covid has fast-forwarded Australians' desire to be closer to the water and the result is that smaller but high-amenity towns are booming," Mr. Coster said.
​
It is unlikely that net population loss from major cities will persist, but analysts predict that cities and towns around the coast will continue to grow. The shift toward remote work is only aiding that, Mr. Coster said. "We're in the midst of a lifestyle shift movement, and we're going to see a lot more projects in these areas," he said.
Gold Coast in Queensland — a perennial lifestyle destination known for its white sand and blue coastline — is one such boomtown.
Its population was growing and development proliferating at some of the highest rates in the country before the pandemic. State and national border closures have halted internal migration and tourism, but both are expected to snap back in coming years.
Gold Coast City Council officials are adapting their plan to keep up with expected migration. The more flashy part of that strategy envisions continued investment in big-ticket attractions, like the Gold Coast Dive attraction — the world's first artificial floating reef.
Described as a "fusion between science, engineering and art" by Kim Mayberry, the city's projects coordinator, the underwater site will include nine sculptures up to 65 feet high, akin to slender trees, tethered on the ocean floor. The structures will move in the warm currents and over time become covered in corals and seaweed, which will attract marine life.The effort is an attempt to diversify the city's tourism beyond amusement parks and surf. It is expected to inject more than 30 million Australian dollars into the local economy in its first 10 years, according to the city.
​
Smaller civic spaces geared toward their communities are also experiencing a moment.Found on most major beaches, the shore patrol pavilions known as Surf Life Saving Clubs were once overlooked as utilitarian buildings full of gear like surfboards and boats with maybe a club room or bar. Now, they are highly sought after by developers and architects who are turning them into multifaceted community meeting points.
Roger Wood, an architect in Melbourne who grew up along Victoria's coastline, sees the trend as a more thoughtful approach to coastal development.
"There is a groundswell toward our coastline, and getting out of the big cities," Mr. Wood said. "Plenty of the people have come to regional areas during the pandemic and have remained, so suddenly these little buildings on our beaches have become important pieces of leisure and community infrastructure."
In 2019, Mr. Wood's architecture firm redeveloped a Surf Life Saving Club in the popular Victorian coastal town Ocean Grove into a modern timber and glass club with a striking design that makes the two-story building appear to be partly sunken into a nearby sand dune. Inside is a mix of functional and social spaces including a cafe and bar that spills outside in the warmer months.
"It's now more of a community hub than a traditional lifesaving venue," Mr. Wood said. The development model is being used around the country, with further lifesaving clubs, communal promenades and pavilions slated for redevelopment.
​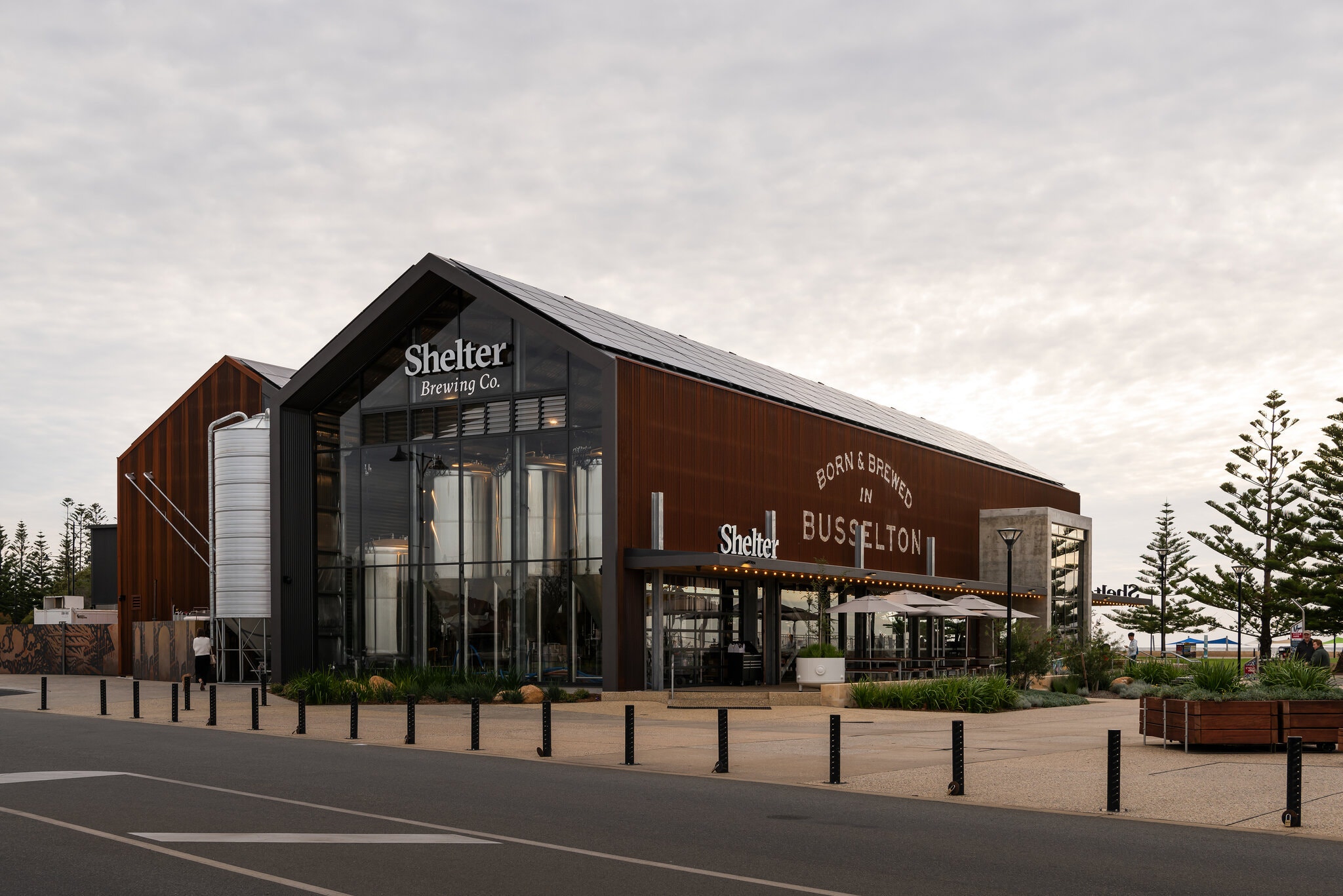 Both types of commercial projects — from the smaller, more community-oriented to the tourist draws — are likely to play a part in the recovery of Australia's "blue economy," which is worth 70 billion to 100 billion Australian dollars a year, generated from ocean industries ranging from fishing to tourism.
In Australia, the tourism industry has spent the better part of two years in hibernation with international tourists discouraged from traveling during the 2019-2020 bush fire season and then all but barred from entering because of the pandemic.
To drive a recovery, tourism operators and developers will continue to create coastal attractions and developments that are both attractive and environmentally sustainable.
​
Broadly speaking, coastal developments have improved in Australia as the commercial real estate industry works more closely with other sectors such as the science community, said Dr. Beth Fulton, senior principal research scientist at Commonwealth Scientific and Industrial Research Organization, Australia's national science agency.
"In the last decade, there has been more cross-collaboration, which means we are heading in the right direction from a development perspective," she said.
Intelligent development needs to continue because "these are the places that'll experience a lot of change in the coming decades due to climate change," she said. "We still have so much to learn from our oceans."
It's a sentiment shared by the team at the Busselton Jetty as they prepare for the installation of their whale-shaped underwater discovery center.
"From the outset, we wanted to do it the right away," said Ms. Shreeve. "It may be partly about entertainment, but we're also equally about educating and doing work for our ocean and marine life."
​
Source: Dion Robertson for The New York Times
Source: Dion Robertson for The New York Times
Source: Dion Robertson for The New York Times
Source: Dion Robertson for The New York Times
Source: Dion Robertson for The New York Times
Mark McGowan WA Premier with Busselton Jetty Team