The Brit List Awards 2020
We've been busy over the last few weeks and our efforts are being rewarded!This week, we've been informed that we've been shortlisted for The Brit List 2020 Awards for Hotel Design.The shortlisted project is for Tyram Lakes' Hotel & Spa which is set in the heart of the Humberside Peatlands, Hatfield Moor and the National Nature Reserve.The Tyram Lakes Hotel & Spa delivers 104 luxury rooms, fine dining restaurant, conferencing and meeting facilities, pool, superior spa and a picturesque party and wedding venue.As you cross the threshold onto this spectacular site you immediately begin to get the sense of its natural beauty that becomes increasingly apparent the further you explore. This graceful natural habitat is made up of 65 acres of lakes and 100 acres of woodland becoming the first luxury resort of its kind in the UK.You can find out more about the Tyram Lakes Hotel & Spa at their website:www.tyramlakes.co.uk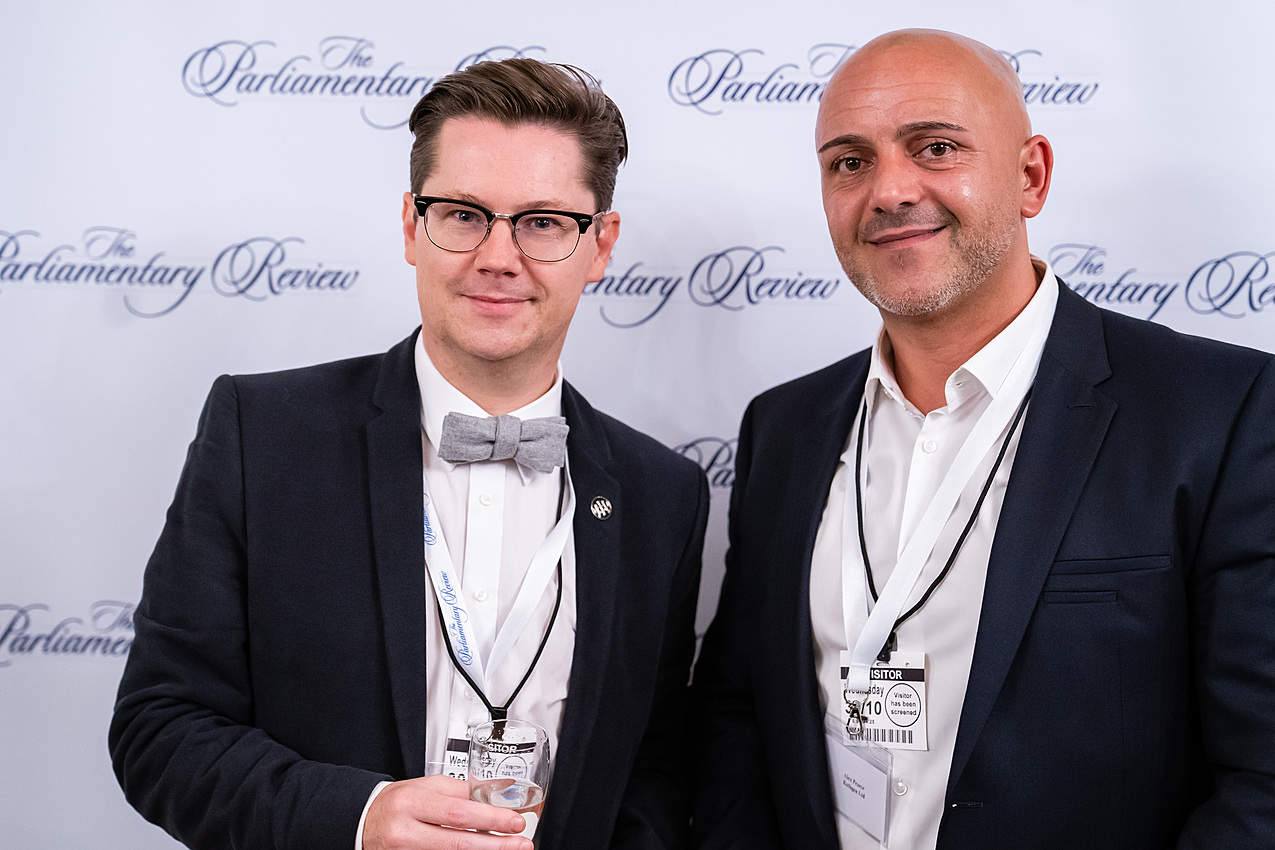 In a not too distant memory, a few weeks ago Baca Architects' Director Richard Coutts attended 'The Parliamentary Review 2019 Awards Ceremony', hosted by broadcaster and journalist Julia Hartley-Brewer. It was a fantastic evening and honour to be in attendance.You can view Baca's 'Best Practice' Article on the The Parliamentary Review's website at this URL:https://www.theparliamentaryreview.co.uk/organisations/baca-architects​
​Big announcement coming soon
Baca Architects and Craft: Pegg Landscape Architects have won a major UK competition of national importance. It's very different to what we're best known for plus it's funded by the Chancellor. More news coming soon. ​
​Baca's retrospective in Dezeen
Baca Architects have been featured in Dezeen as part of their x MINI Living video series. This retrospective explores the "Aquatecture" of Baca Architects, which includes plans for floating houses, villages and even a Grand Prix track. This article highlights Baca's interest in research and innovation which has driven the practice to its current position as one of the most innovative architectural practices in the UK. To watch the video, click on following link https://www.dezeen.com/2017/06/09/video-baca-architects-floating-architecture-homes-movie/ ​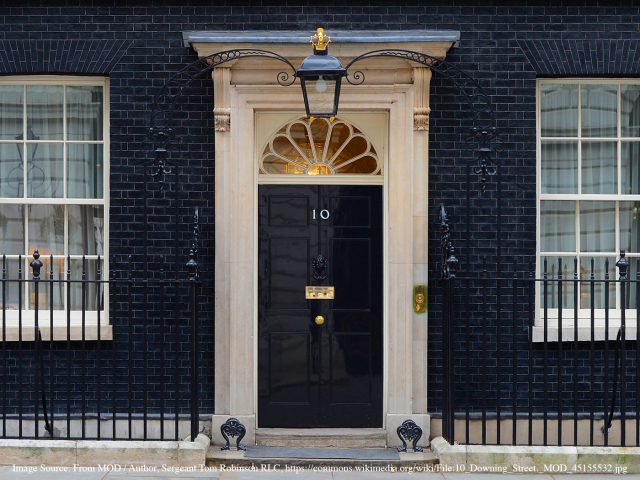 ​New Role for Baca Director at No. 10
Richard Coutts attended the inaugural meeting of the Floods Advisory Group at N° 10, Downing Street last week, chaired by minster's Andrew Percy MP, Minister for Local Growth and the Northern Powerhouse and Dr Therese Coffey MP, Parliamentary Under Secretary of State. The National Flood Resilience Review sets out the Government's commitment to develop and pilot a new model of self-financing investment, which is intended to increase local flood resilience and enhance urban regeneration. The Advisory Group will now establish a framework in order to establish these objectives and will report back to Government over the forthcoming months. Sheffield has been identified as the pilot scheme. ​
​Dover Waterfront Masterplan Win
Dover District Council, in partnership with the Port of Dover and a number of local land and property owners, have appointed Baca Architects, with an expert consultant team, to develop a planning and regeneration framework for the wider Dover Waterfront area. Baca Architects are lead designer for the overall masterplan and are working in collaboration with the Olympic Park design team at LDA, who are leading the route corridor studies. A core objective is to improve the connections and the public realm from Dover Waterfront to the Maison Dieu (Dover Town Hall) and Dover Priory railway station. Part of this strategy will be to propose solutions, which reduce the severance caused by the A20, already being enhanced by the Port Authority with junction and underpass improvements. Together with improving the existing connections, the new proposals will also enhance the connections between Dover's main historic assets, Dover Castle and the Western Heights. Tim Ingleton, Head of Inward Investment at Dover District Council, stated that: "The vision for this key part of Dover is to create a more welcoming, contemporary image that better connects people and places whilst retaining the distinctiveness for which Dover is world renowned." Barbara Buczek, Director of Corporate Development at Port of Dover, said: "The Port is committed to delivering Dover Western Docks Revival, that includes an exciting waterfront transformation that will be a catalyst for creating Destination Dover. Ensuring that the local benefits of this major opportunity are maximized through additional masterplanning, to improve connectivity, is a further demonstration of our commitment to deliver for Dover." The core consultant team comprises WSP Parsons Brinckerhoff, Baca Architects and LDA Design, who are supported by Bilfinger GVA and Currie & Brown. Baca Director, Richard Coutts, said " This is a great coup for the practice and we have some very exciting strategic and architectural propositions to help re-energize this historic and cultural frontline to Europe" ​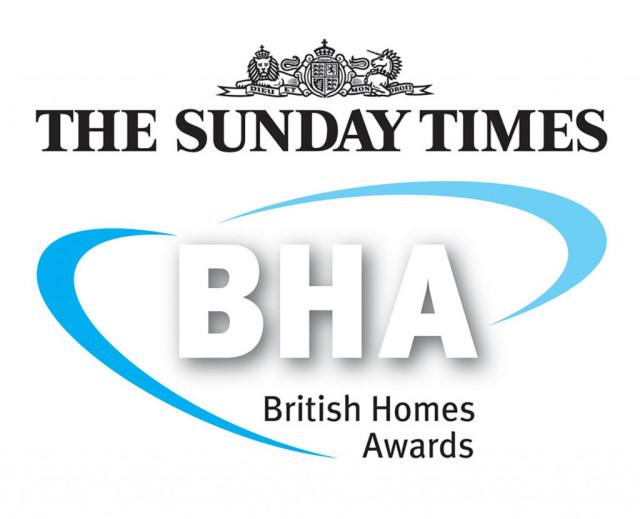 ​Baca Architects shortlisted for the 2016 British Homes Awards
Baca Architects is shortlisted for this year's British Homes Awards. The shortlist was judged by a high-profile jury chaired by Robert Adam of ADAM Architecture. It included AJ editorial director Paul Finch, Jo McCafferty of Levitt Bernstein, BRE chief executive Peter Bonfield and architect Lynne Sullivan. The annual awards, is backed by the Sunday Times. Read more about it here https://www.architectsjournal.co.uk/news/finalists-named-in-british-homes-awards-flood-resistant-house-contest/10009716.fullarticle ​
Planning has been granted for a bold new extension to the Creekside Discovery Centre within the Deptford Creek Conservation Area of Lewisham. The Centre is run by local charity Creekside Education Trust who helps people of all ages and abilities to enjoy the physical and natural environment and help maintain and protect the local urban wildlife on the site and along Deptford Creek. The repurposed building seeks to minimise the impact of expansion on the wildlife habitats in the site by using a playful portal frame that spans over the existing building to support new facilities. Recycled shipping containers are plugged into the frame to make new teaching and ancillary blocks, which double the buildings occupancy. A carefully laid out podium deck also provides a unique outdoor education experience with a sunken auditorium, over the top of the existing roof, that provides an elevated vantage point for visitor's to view wildlife habitats across the site. The exposed structure and raw materials are inspired by the local context and aim to preserve some of the industrial character of the area.