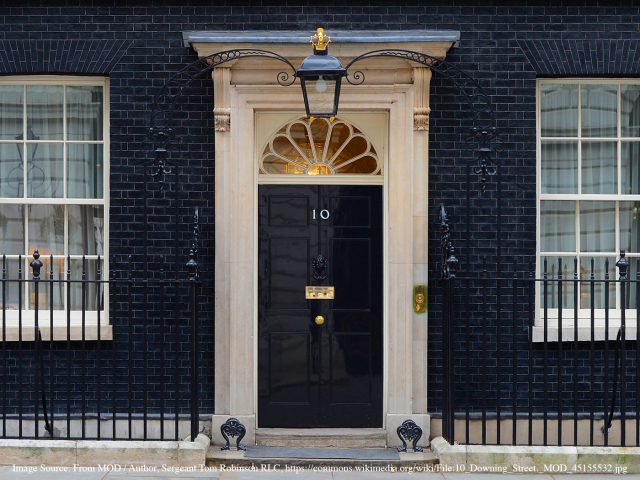 ​New Role for Baca Director at No. 10
Richard Coutts attended the inaugural meeting of the Floods Advisory Group at N° 10, Downing Street last week, chaired by minster's Andrew Percy MP, Minister for Local Growth and the Northern Powerhouse and Dr Therese Coffey MP, Parliamentary Under Secretary of State. The National Flood Resilience Review sets out the Government's commitment to develop and pilot a new model of self-financing investment, which is intended to increase local flood resilience and enhance urban regeneration. The Advisory Group will now establish a framework in order to establish these objectives and will report back to Government over the forthcoming months. Sheffield has been identified as the pilot scheme. ​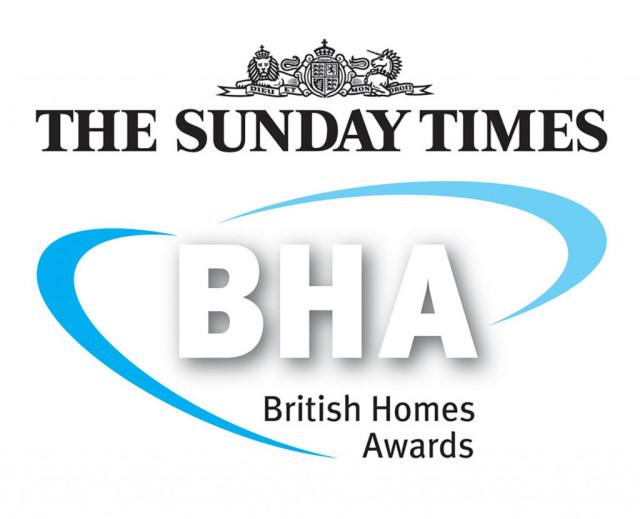 ​Baca Architects shortlisted for the 2016 British Homes Awards
Baca Architects is shortlisted for this year's British Homes Awards. The shortlist was judged by a high-profile jury chaired by Robert Adam of ADAM Architecture. It included AJ editorial director Paul Finch, Jo McCafferty of Levitt Bernstein, BRE chief executive Peter Bonfield and architect Lynne Sullivan. The annual awards, is backed by the Sunday Times. Read more about it here https://www.architectsjournal.co.uk/news/finalists-named-in-british-homes-awards-flood-resistant-house-contest/10009716.fullarticle ​
During the UK's most recent floods we have been inundated with enquires from news agencies from across Europe asking whether the threat of water can be mitigated. We believe it can, but only through an integrated approach that makes space for water alongside resilience and traditional defences. A home for the flood resilient property showcase has been found at the BRE innovation park. Baca are now working with the BRE and industry experts to deliver this demonstration for the end of 2016. After 2 years of writing and preparation 'Aquatecture: Buildings and cities designed to live and work with water' by Baca Directors' Robert Barker and Richard Coutts (consisting of 50,000 words with over 500 illustrations) has gone to print. The book brings together over 10 years of research by the authors with exciting case studies from around the world. Early reviews have been very positive. "This book will make a fascinating read for all those concerned with planning, architecture, design and engineering… by turning water into an opportunity rather than a risk." Professor Chris Zevenbergen, UNESCO-IHE "Aquatecture is an exciting contribution to the growing body of literature on how applying water-conscious design allows us not just to live with water, but to thrive with water.' Elizabeth C. English, University of Waterloo School of Architecture, Cambridge, Ontario, Canada "This book is an important contribution to meeting the challenges that climate change is providing to the built environment as it encourages new developments to be resilient, sustainable and attractive." Dr Stephen Garvin, Director, BRE Centre for Resilience "Defra wants to see more resilient places, where local people have the ability to reduce, prevent and cope with floods. This book can help professionals in the construction world understand what can be done to help this happen." Robbie Craig, Defra Policy Official Please follow links to our book and recent news http://www.ribabookshops.com/item/aquatecture-buildings-and-cities-designed-to-live-and-work-with-water/81927/ Water Lane, a recently complete elevated house in Oxfordshire:https://www.youtube.com/watch?v=vVF65N_PqvU ​
Planning consent has been granted for the 2nd Amphibious House in the UK in the seaside town of Salcombe. The innovative scheme, includes the construction of a new flood resistant dwelling within the envelope of an old stone store building and the replacement of a small boat shed with an elegant amphibious studio as part of the overall dwelling. Check Salcombe Video Here The first amphibious house was featured on ‪Grand Designs Season 16 Episode 8 – The Floating House: Revisited, and has been published in numerous articles. ​
News of Baca's recent awards has attracted international recognition with exciting commissions for work in Belgium, Dubai and Doncaster. Media attention has also been growing with recent coverage in France and Germany as well as closer to home. In 2014 Baca won the AR/MIPIM future masterplanning award. This has lead to commissions in Belgium and the UK. In 2015 Grand Designs revisited the Amphibious House to see the final finished building in all its working splendour. In 2015 Baca won the NLA award for ideas to tackle the housing crisis. This has lead to an invitation to design a floating village in Dubai, which the team are currently working on with ARUP international. ​
​Tonight: Grand Designs Revisits The Amphibious House, 9pm C4
One year on from the original show, Kevin McCloud returns tonight to discover what has happened with one of the most ambitious Grand Designs ever – the UK's first Amphibious House.The fully completed building is revealed to the cameras and put through its paces to find out if it floats. The owners of this remarkable residence show how they have settled into their stunning and distinctive home. The couple's dream of living in a flood-prone location with strict planning constraints was made possible by the construction the UK's first amphibious house – a building that rests on the ground on fixed foundations but, whenever a flood occurs, rises up in its dock and floats there buoyed by the water. You can catch the story of this pioneering building, see how it has progressed and watch new landmark events since its completion tonight at 9pm on C4. ​